Have you ever thought of concealed carry shorts? If you are looking for concealed carry alternatives to traditional holsters, one good option is the world of athletic shorts.
Numerous manufacturers now offer shorts specifically designed to carry a firearm concealed without an additional holster.
The decision about what clothes to wear should be based on how you will carry your firearm: whether it will be locked up in your desk drawer or carried openly on your person. This article offers some essential advice on which clothing styles are best for concealed carry.
Why Should You Buy Concealed Carry Shorts?
So what are your options? First, let's take a look at some of the best alternatives for carrying on the run. Of course, anyone who runs, bikes, or engages in other activities that might encourage a healthy lifestyle is likely concerned about safety.
After all, nobody wants to spend their time in the great outdoors worrying about whether they're doing so at the expense of exposing themselves to the dangers lurking behind every tree and fence post. Not to mention it can be too damn hot for pants.
This article reviews concealed carry pants designed to conceal your firearm while you are out running, biking, or hiking. Carry your gun comfortably and securely with your shorts. They are lightweight and won't slow you down at all!
How to Choose the Best Concealed Carry Shorts?
When buying concealed carry shorts, or any clothing, there are some key points that you want to consider before purchasing. Here are a few pointers for your concealed carry shorts:
Pricing
Always consider the price of the shorts, and compare one pair to another. Often, there is a direct correlation between price and quality. So make sure that you aren't buying something cheap and will tear on your first trip outdoors.
Clothing Brand
You want to look for a reputable brand with multiple options on the market. Especially on Amazon, people can make up brands in just a few moments. In addition, finding a trustworthy and reliable clothing brand will often lead to more durable, quality, and comfortable clothing.
Function and Use
Regardless of the concealed carry clothing item, the function is always essential. Ask yourself these questions:
What is the intended use of the pants?
Can you quickly draw your weapon from the holster attached to the short?
Can you fit any other accessories you might have in the shorts?
Before purchasing a pair of concealed carry shorts, make sure that you have the right gear for the right situation and you can easily access your weapon. As always, make sure to take your shorts to the range and practice your draw and shooting in the shorts until you are a pro.
Reviews and Ratings
Always read the reviews and pay attention to the rating. When someone makes a purchase, especially on Amazon, they will likely give their opinion of an article of clothing.
Sometimes, they will include important details like durability, quality, comfort, and conceal carry rankings. Especially when you buy before trying on, it is essential to understand the clothes before you buy!
The Top 6 Concealed Carry Pants on Amazon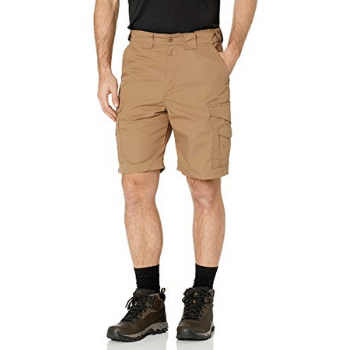 Price: $34.95 – $68.06
Rating: 4.6 out of 5
Description: These shorts are for active people and include a list of features to support your needs. Not to mention, they are attractive and comfortable to put into your everyday wardrobe. They are made with polyester and cotton, non-rip water repellent, and have a 9-inch inseam with deep cargo pockets.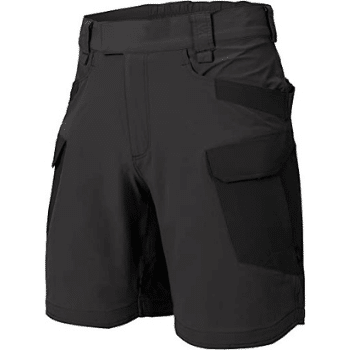 Price: $54.90 – $79.90
Rating: 4.5 out of 5
Description: These shorts are ideal for your tactical mission, range, or outdoor activity. They offer the same versatility and similar storage to pants but are shorts to keep you cool during warm summer days.
Large utility pockets with YKK zippers are incredibly durable and accompanied by front pockets with flap covers. All the pockets make storing your firearm, pistol magazines, ar-style magazines, keys, and smartphones easy.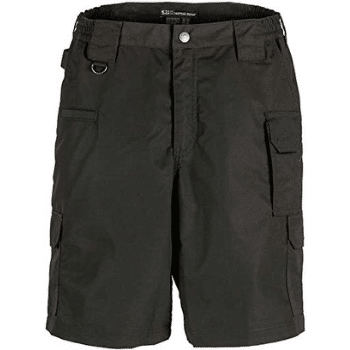 Price: $50.00
Rating: 4.7 out of 5
Description: 5.11 Taclite Pro is a reputable brand in the concealed carry shorts category. Often the top choice for tactical operators and law enforcement. The shorts were created to provide comfort, particularly in hot and humid climates, while offering superior performance.
These are lightweight, durable tactical shorts that we recommend for outdoor use with multiple mixed-use pockets. They are also stylish and modern, looking for visual appeal.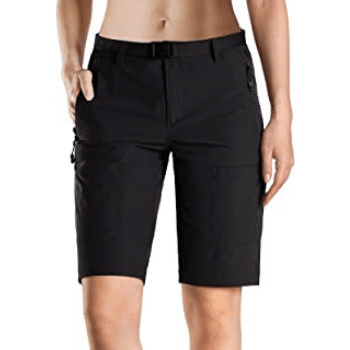 Price: $31.99
Rating: 4.3 out of 5
Description: The Free Soldier hiking cargo shorts are the only women's shorts that made this list. The 4-way fabric is stretchy and contains a 50 SPF block to protect your skin when hiking, hunting, or doing outdoor activities. In addition, the shorts have two dual-stitch security pockets, one thigh zipper pocket, and two rear pockets.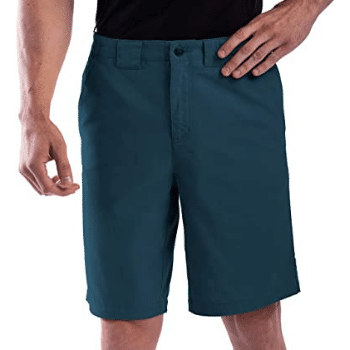 Price: $89.00
Rating: 4 out of 5
Description: SCOTTeVEST cargo shorts are both breathable and comfortable and ideal for temperate and hot weather. These are perfect shorts for your next hike, but they also could be great for your next grill party or backyard hangout. The shorts feature eight concealed pockets to hold everything for working, working out, traveling, hiking, or simply running errands.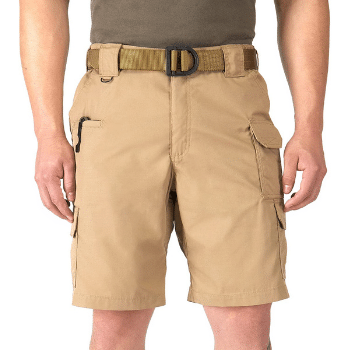 Price: $50.00
Rating: 4.6 out of 5
Description: Another set of Taclite shorts made our list! These durable, lightweight tactical shorts have a double-reinforced seat and Teflon finish. The Teflon finish allows them to be water-resistant. The deep front pockets and additional tactical use pockets are ideal for your concealed firearm and have strap-and-slash-free guarantees.
​​Concealed carry shorts are a favorite among those who want to look fantastic and don't want to give up their easy access to a handgun while traveling. The main reason for this is because it's challenging to find a good pair of concealed carry shorts in the states.
Some companies make them, but they're usually sold at a high price and under considerable pressure from vendors to produce as many as possible. You've got to do your homework, though. Read reviews, and don't be afraid to pay a little more for a better product.