The winters and snowy weather are great for hunting deer, geese, ducks, and many other kinds of game. However, it can be a little challenging to get the downed game back to your truck or cabin, especially if you are using a traditional deer hunting cart. If a cart does work, and you are looking for a cart, check them out here.  However the problem with a cart is the wheels dig into the snow and get stuck, therefore, for winter hunting you need a good sled. So, in this post, we are going to tell you about some of the best hunting sleds on the market.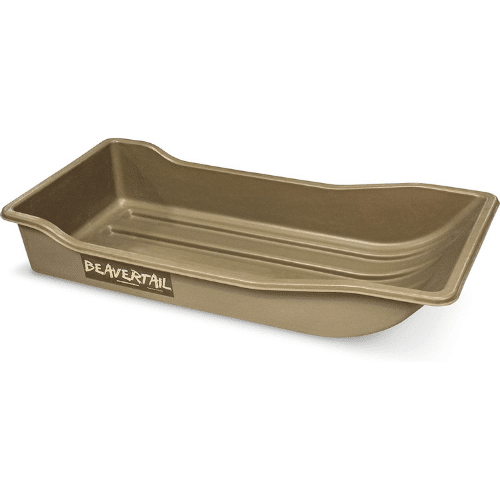 In our list of the best hunting sleds, let's start off with the Beavertail Sport Sled. This is a simple, yet very effective sled that is ideal for hauling heavy loads like your hunting gear or game.
Made from reliable and durable Polyethylene, the Beavertail Sport Sled is very lightweight and can slide effortlessly over snow and rough terrain. The beavertail sport sled has sturdy and reinforced runners on the bottom, which decrease resistance and make the sled easier to pull.
To improve reliability, this sled also has a strong leading edge, which is designed to deflect the debris in its way, and a reinforced lip, which delivers higher sidewall strength.
The sled comes with a sturdy and high-quality tow rope as well. It has a marsh brown color, which is good for camouflage, and weighs a total of 17 pounds unloaded.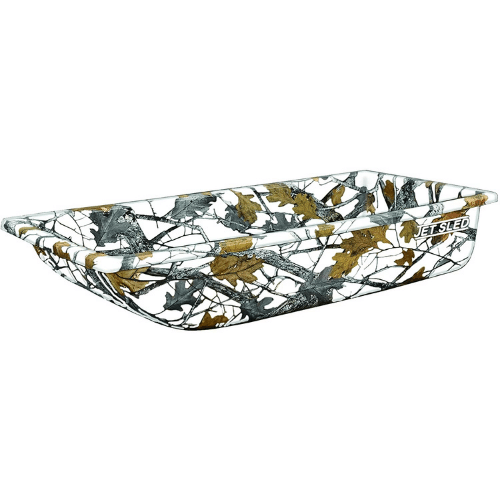 Shappell is a popular outdoor recreation brand, and their Jet Sled is perfect for carrying all kinds of loads across snow or ice. So, whether you are ice fishing or hunting deer in the winters, it is a really good option.
Made from high-strength polyethylene, the Shappell Jet Hunting Sled is made to last, and it has a winter snow Camo finish to lep with concealability on hunts. The sled features Molded polyethylene runners for strength and stability.
The package also includes a tow rope, which you can use to easily drag the sled behind you or even attach it to a snowmobile. The sled is 54 inches long, 25 inches wide, and 10 inches deep, so you can carry a lot of gear in it, and if you need it, it can also be used to transport a downed deer.
Best Duck Hunting Sled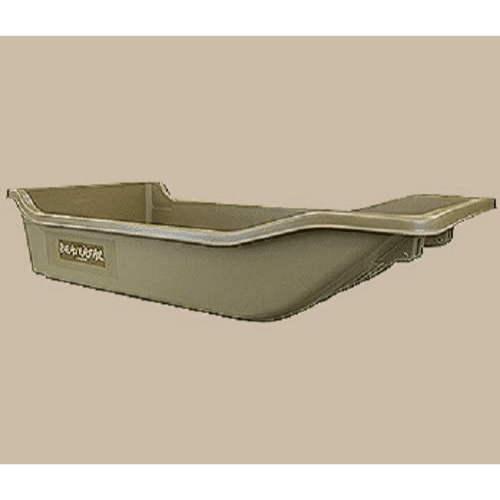 There is nothing like hunting Ducks in the snow, decoys are more effective in the winter, and wetlands are as beautiful as ever.
So, if you are looking to hunt some ducks this winter, you should check out the Beavertail Bird/Duck Hunting Sled. This super durable sled is made from high-strength polyethylene. And it has a seamless molded construction, which means that the entire sled including the hitch pockets is one piece. This creates the perfect balance of strength, rigidity, and flexibility when it comes to the best hunting sleds.
The sled has an aggressive leading edge to deflect debris-reinforced side lips. This keeps the sled and its contents safe in case it bumps into something. The sled has a marsh brown color and also features reinforced runners.
Deer Hunting Sled roll up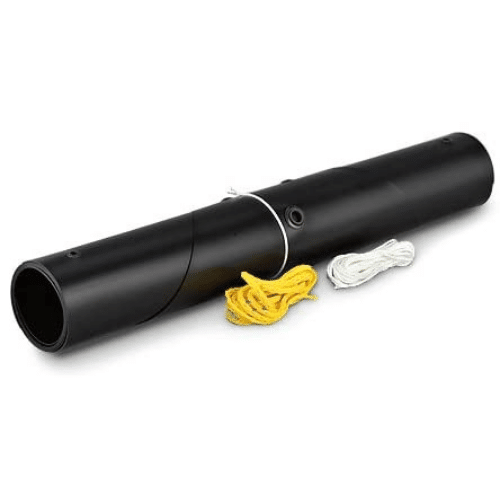 If you are looking for a super lightweight sled that is also very portable and easy to transport, the Deer Sleigh's Magnum Game Sled is one of the best hunting sleds we've found. This roll up sled is very easy to transport. And it can open up to help you transport your hunt easily.
Made from slick and tough polymer this durable sled allows you to transport both game and equipment easily. The deer can be strapped on the sled once it is deployed. The tow rope that comes with the sled can be easily attached, and you will be ready to go within a minute.
The sled is 6 feet long and 3 feet wide, and it weighs only 5 pounds. It slides well over snow and can be used to transport game on grassy terrain as well.
Deer Drag Harness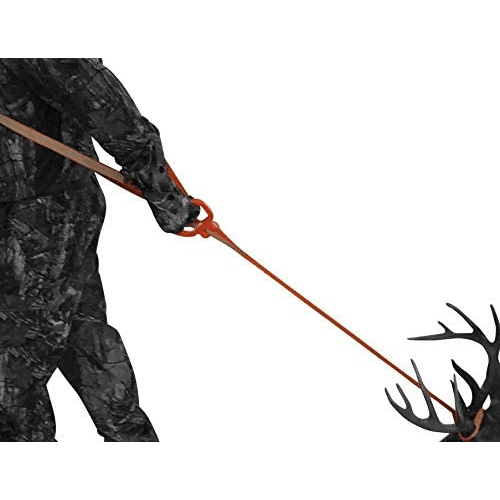 If you don't want to carry around a sled, you can also simply drag the downed deer using a deer drag harness. It allows you to easily drag any deer while keeping your hands free. The handles can be worn over your shoulder as the harness helps you increase your pulling power.
The Multus Deer Drag Harness can be used by one person. Or it can also serve as a two and three-person drag.
Moreover, you can also use it to drag a hunting sled if you want. Which would make the entire process of transporting your kill back to the truck almost effortless. Made from super-strong nylon, this deer drag has a reflective orange color. Which also helps with safety, and makes it easier for your hunting buddies to spot you.