Have you ever wanted to load just one extra round into your firearm? Of course, you have! We are all capacity punks. That's why the Sig P365 has been a best seller for years, and it's why D-60 drums exist, magazine extensions exist, and well, more. We love having an extra round or two or ten on hand. Shotguns are notoriously low-capacity weapons, and every extra round could be more than a 10% increase in ammo, and that's why we have a little technique called the ghost load.
What's a ghost load?
A ghost load is basically a +1 to your +1. Ghost loads require you to have a shotgun with a traditional tubular magazine. A ghost load, the +1 to your +1, sits between the chamber and the magazine. The shell itself sits on your shell lifter and outside of your magazine tube. It's a handy little technique that, sadly, doesn't apply to every shotgun with a tubular magazine.
The technique varies between shotguns, but generally, you'll need a shell lifter that can be pressed downward with the action slightly opened. You'll need to fully load the shotgun's tube to its max capacity. Now you can also top off the chamber if you choose to do so. Next, retract the bolt about 3/4s of the way rearward.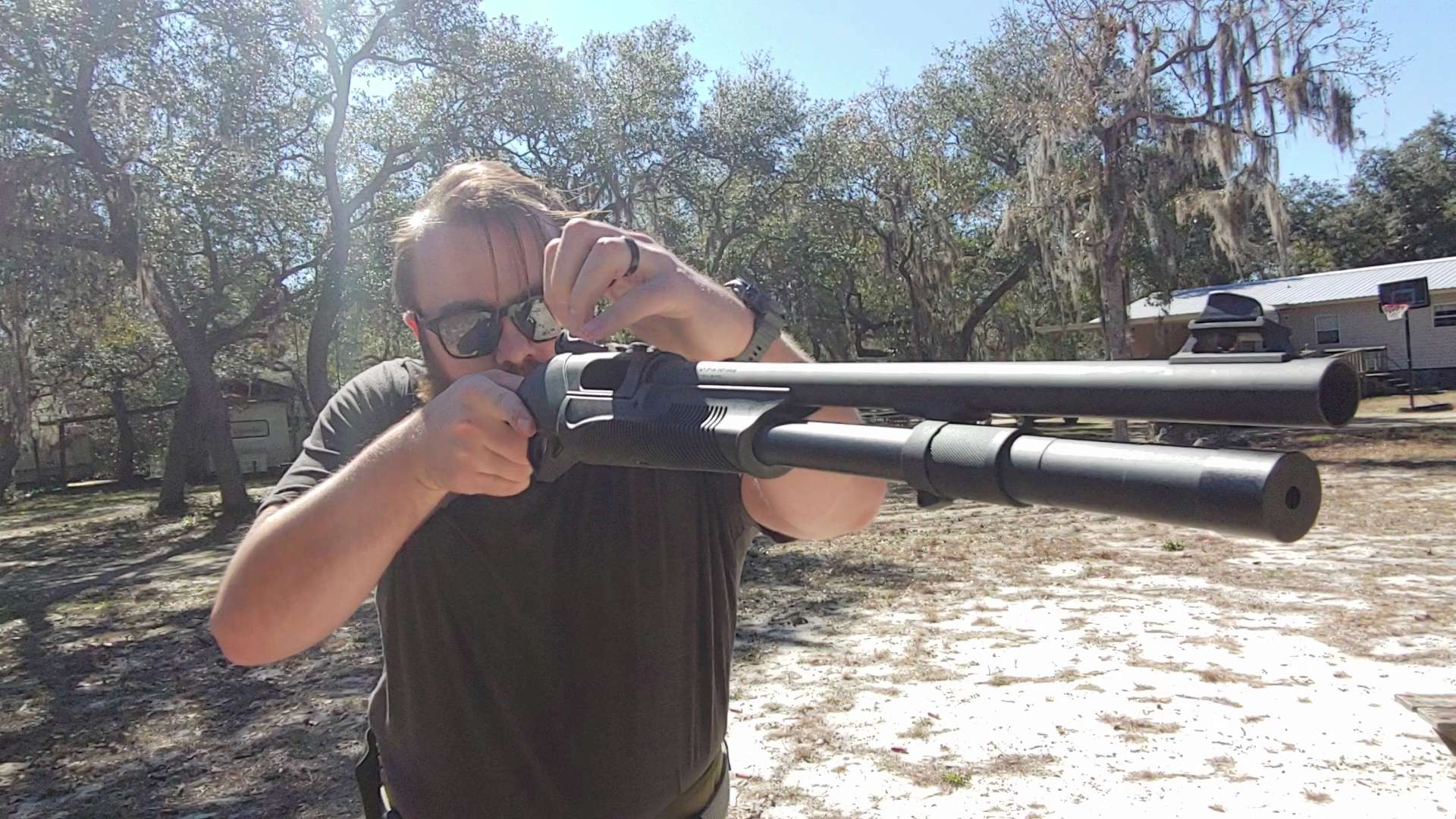 You want to avoid letting a shell jump from the tube to the shell lifter. This means you can't retract the bolt fully. With the bolt retracted partially, insert the shell onto the lifter. You might have to wiggle the bolt and shell to get it into place perfectly. Never force it to fit and jam it shut. Some guns just don't ghost load.
What guns can be ghost loaded?
This isn't a complete list of shotguns that can be ghost-loaded, but it's a list of guns that I know will accommodate a ghost load.
Benelli M4
Remington 870
Mossberg 930
Stoeger M3000
Hatsan Escort Series
So here ya go, that's ghost loading, and now you know!