The DeSantis Slim Tuk holster is a lightweight, ambidextrous holster that is simple and inexpensive. This particular rig is an Airweight SW 642 holster. Let's take a look at some of its features and see why I think it's a good concealed carry holster option.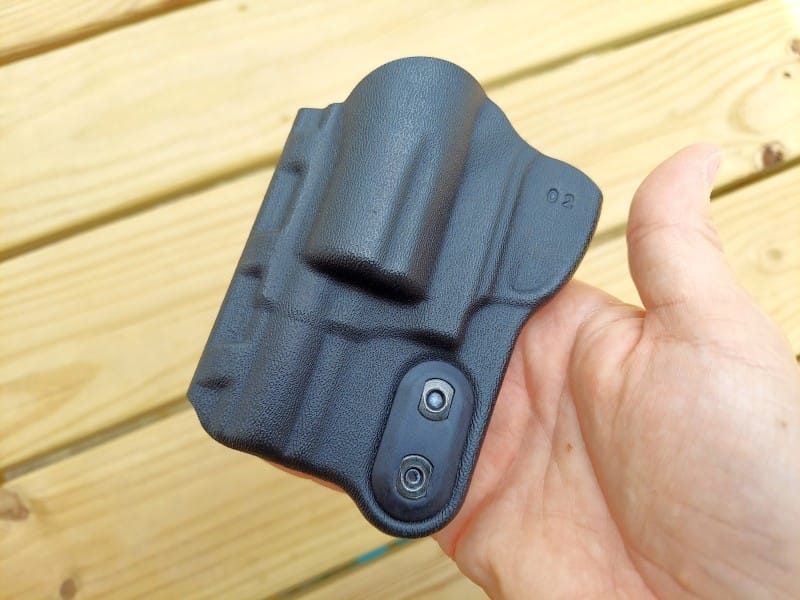 The Mission: Find the Right Rig
I needed a Smith and Wesson 642 holster. At the time I went looking for it, I was going armed on a job that required something very concealable – and because reasons, I wanted it to be equally comfortable.
My constraints were rigid. No one could have any idea that I was carrying a firearm either, so there could be no doubt about its effectiveness. I was doing delivery/courier type work in a very sordid area of a major city. In that area were a number of clients from my former profession. It is not an exaggeration to say that some of those clients (most of whom belong to one violent gang or another) might go straight to violence the moment they saw me. 
I thought it only prudent to be armed.
Beyond that, with the way the world is these days, being able to deter or deal with a threat is just wisest course.
I've used DeSantis holsters for decades, and figured I'd check out their website to see what they had available. I didn't want to spend a ton of money either, though I'm I won't go too cheap for gear of this kind of importance. I settled on the Slim Tuk holster because it checked off the boxes that I needed.
Slim Tuk Smith and Wesson 642 Holster Checklist
Construction
Constructed from Kydex, the Slim Tuk is a rigid holster. You can have the holster in any color that you like, as long as that color is black. One point that is appealing is that the holster is ambidextrous. There is a 1.75 inch nylon clip that the holster uses that DeSantis refers to as their "Tuck-able 360 C-Clip." It can be mounted on either side, hence the ambidextrous nature of the holster.
Aside from being ambidextrous, the clip is mounted on a sort of ratchet system. This means that the angle of the clip can be adjusted by the user to just about any angle that is desired. All you have to do is loosen up the screw and adjust the clip to the desired angle.
There are also holes so that you can adjust the height of the clip so the holster sits higher or lower in the waist band.
Concealment
The Sim Tuk is an Inside The Waistband (IWB) holster. I carry it at the Appendix position. The entire rig Tuks in (pardon the pun, I couldn't resist) close to the body. Overall, it conceals incredibly well. All I have to do is pull a t-shirt over the revolver and holster and it simply disappears. Not once did anyone ever suspect that I was armed.
Comfort
How comfortable is the rig? All in all, it gets high marks for comfort. Standing, walking, sitting, driving, it's really pretty comfortable. The only issues I ever have are when I bend over to pick something heavy up off the floor. At such times, it occasionally digs into the waist line a little bit, but I consider that to be unavoidable, no matter what holster model one is wearing. That said, I'll say that the occasions of discomfort are relatively rare, so I won't say that it's a regular issue.
If you're not engaged in heavy labor, the holster is very comfortable. It's also very easy to don and doff the holster, making it convenient to wear. It simply slips in and out of the waistband and the clip is configured so that it is easy to remove from the user's belt. There's a little tab on the bottom of the clip, making it easy for the wearer to pull it out and over the belt.
Durability
After a couple years of wear, the holster still looks new. Being constructed of Kydex, it's fairly bomb proof. I have holsters from DeSantis from the early 1990's that are still functional, so I expect this one to be going strong a long time from now.
Practicality
Drawing the 642 from the holster is very fast, yet it holds the handgun securely. There is the perfect balance of retention and being able to draw quickly. It's not large and embraces the minimalist philosophy perfectly. When the revolver is inserted into the holster, it clicks in positively so that you know it's securely holstered. I never experienced the revolver coming loose in the holster.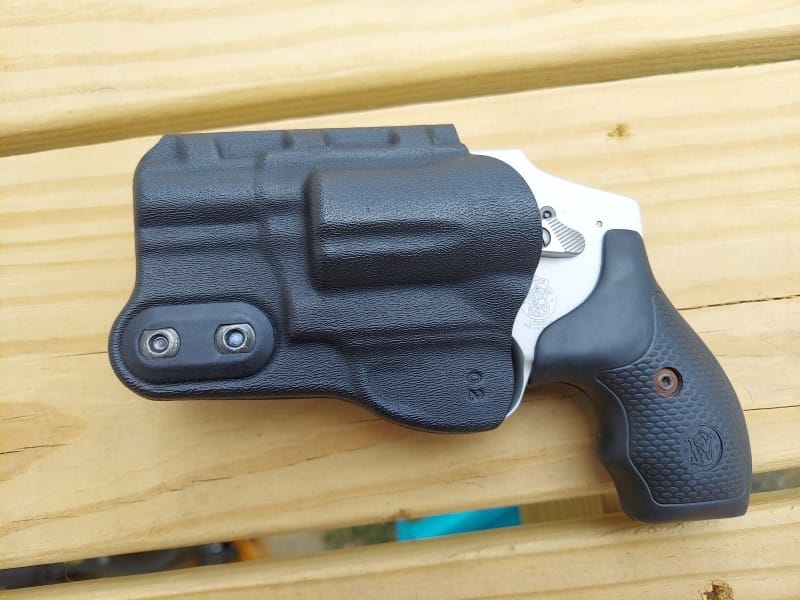 The trigger guard is completely covered, so this holster is totally safe for your handguns.
Complaints
Having used this holster extensively for a couple of years, I'm very comfortable with its advantages. Are there any disadvantages? One small issue that I can think of. It rubs off the finish of my revolver where it contacts the gun. I know, it's a small matter, and this is common with Kydex holsters, it's the nature of the beast. It happens, though, so I thought I'd mention it. As mentioned, it's not a huge issue and I'll certainly go on using the holster. I guess Kydex rubs are just the nature of the beast, regardless of the maker.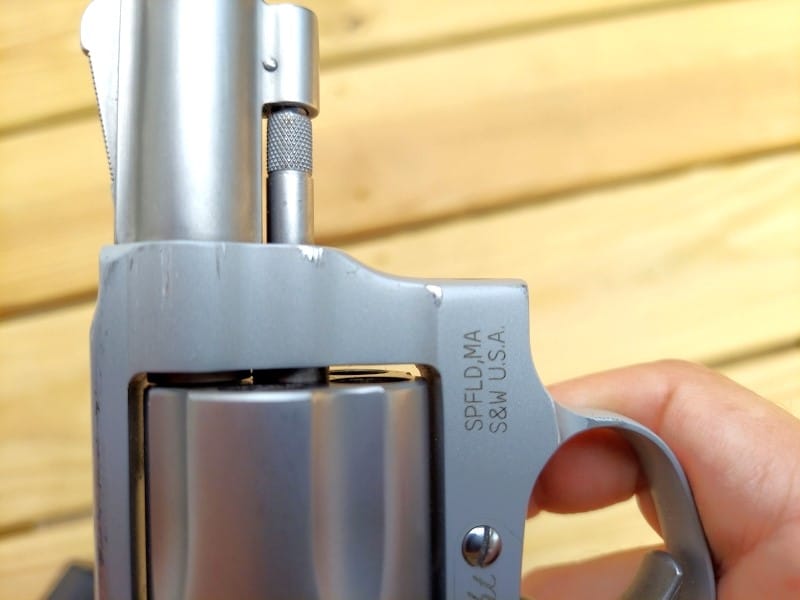 I'd also mentioned the stiff nature of Kydex, which can sometimes dig into the body of the wearer. This is where leather holsters have a slight edge over Kydex because leather is softer and a little more forgiving to the wearer.
Price
At the time of this writing, the Slim Tuk sells for a retail of $39.99. For what the purchaser gets, this is a very good value.
Versatility
As mentioned, the ambidextrous nature of the holster adds to its versatility, along with the ability to change the angle of the clip.
To make matters better, the Slim Tuk accommodates a plethora of brands of pistols, This list includes: Smith & Wesson, Savage, Browning, FN, Walther, Beretta, H&K, Kahr, Colt, Glock, Ruger, Sig Sauer, Springfield Armory, Taurus, and others. Unless you're way out there on the perimeter, DeSantis probably has a holster for you.
Overall
If you're looking for a simple, durable, inexpensive, comfortable holster that conceals your pistol well, check out the Slim Tuk. It efficiently and safely conceals your handgun and won't let you down. DeSantis has been making holsters for decades, so the company has a lot of experience to back them up.